Join Now

Please review this enrollment instruction document before enrolling to ensure you join both SHRM and Mid-Hudson HR Association.
Benefits of SHRM Membership
Personalized Content
Legislative Resources & Updates
Member Community
Free Webcasts
Discounts on SHRM Events and Educational Offerings
Thousands of HR-Related Resources and More!​
Benefits of Chapter Membership
Network with local HR professionals
Gain insights on HR best practices
Discover local career advancement opportunities
Earn PDCs for SHRM-CP or SHRM-SCP recertification
NOTE: Chapter membership expires at the same time as your current SHRM membership, regardless of enrollment date. Any applicable Chapter dues will be prorated based on the number of months remaining on your current SHRM membership.
*This chapter is a 100% membership chapter, which means you must also be a member of the national SHRM organization (www.shrm.org).
In addition to discounts on MHHRA meetings and conferences, SHRM members who register, will have access to the the MHHRA Online Member Directory which resides on the Members Only page of this web-site. For information on how to register for the online directory please click here.
Both members and non-members may register for the MHHRA mailing list. To do so, please click here.
Lastly, if you have questions about membership, please contact our Director of Membership:
Dawn Spader
Membership Director
---
Service Area (County, Zip, Village/Town/City)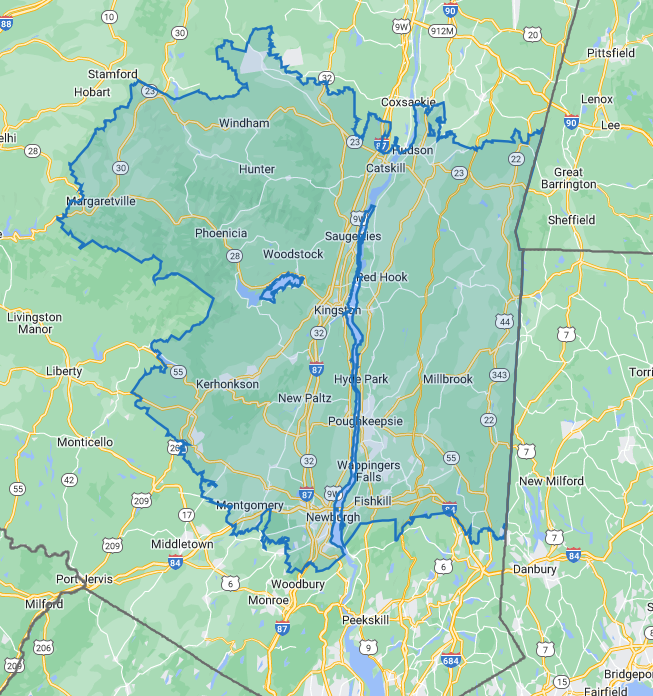 Albany County
Columbia County
| | |
| --- | --- |
| 12502 | Ancram |
| 12503 | Ancramdale |
| 12513 | Claverack |
| 12516 | Copake |
| 12517 | Copake Falls |
| 12521 | Craryville, Taghkanic |
| 12523 | Elizaville, Taghkanic |
| 12526 | Germantown |
| 12529 | Hillsdale |
| 12530 | Hollowville |
| 12534 | Hudson |
| 12541 | Livingston |
| 12544 | Mellenville |
| 12565 | Philmont |
| 12593 | West Copake, Copake |
Delaware County
| | |
| --- | --- |
| 12406 | Arkville |
| 12421 | Denver |
| 12430 | Fleischsmanns, Halcott Center |
| 12434 | Grand Gorge |
| 12438 | Halcottsville |
| 12455 | Margaretville |
| 12459 | New Kingston |
| 12474 | Roxbury |
Dutchess County
| | |
| --- | --- |
| 12501 | Amenia |
| 12504 | Annandale On Hudson, Annandale, Red Hook |
| 12506 | Bangall |
| 12507 | Barrytown, Red Hook |
| 12508 | Beacon |
| 12510 | Billings |
| 12511 | Castle Point |
| 12512 | Chelsea |
| 12514 | Clinton Corners |
| 12522 | Dover Plains |
| 12524 | Fishkill |
| 12527 | Glenham |
| 12531 | Holmes |
| 12533 | Hopewell Junction, East Fishkill, Hopewell |
| 12537 | Hughsonville |
| 12538 | Hyde Park |
| 12540 | Lagrangeville |
| 12545 | Millbrook |
| 12546 | Millerton |
| 12564 | Pawling |
| 12567 | Pine Plains |
| 12569 | Pleasant Valley |
| 12601 | Poughkeepsie |
| 12602 | Poughkeepsie |
| 12604 | Poughkeepsie |
| 12603 | Poughkeepsie, Arlington |
| 12570 | Poughquag |
| 12571 | Red Hook, Milan |
| 12572 | Rhinebeck |
| 12574 | Rhinecliff |
| 12578 | Salt Point |
| 12580 | Staatsburg |
| 12581 | Stanfordville |
| 12582 | Stormville |
| 12583 | Tivoli |
| 12585 | Verbank |
| 12590 | Wappingers Falls, New Hamburg, West Fishkill |
| 12592 | Wassaic |
| 12594 | Wingdale |
Greene County
| | |
| --- | --- |
| 12405 | Acra |
| 12407 | Ashland |
| 12413 | Cairo |
| 12414 | Catskill, Cementon |
| 12418 | Cornwallville |
| 12422 | Durham |
| 12423 | East Durham |
| 12424 | East Jewtt, Tannersville |
| 12427 | Elka Park |
| 12431 | Freehold |
| 12436 | Haines Falls |
| 12439 | Hensonville, East Windham |
| 12442 | Hunter |
| 12444 | Jewett |
| 12450 | Lanesville |
| 12451 | Leeds |
| 12452 | Lexington |
| 12454 | Maplecrest |
| 12460 | Oak Hill |
| 12463 | Palenville |
| 12468 | Prattsville |
| 12470 | Purling |
| 12473 | Round Top |
| 12482 | South Cairo |
| 12485 | Tannersville |
| 12492 | West Kill |
| 12496 | Windham |
Orange County
| | |
| --- | --- |
| 12518 | Cornwall |
| 12520 | Cornwall On Hudson |
| 12543 | Maybrook |
| 12549 | Montgomery |
| 12553 | New Windsor, Newburgh |
| 12550 | Newburgh |
| 12551 | Newburgh |
| 12552 | Newburgh |
| 12555 | Newburgh, Mid Hudson |
| 12575 | Rock Tavern |
| 12577 | Salisbury Mills |
| 12584 | Vails Gate |
| 12586 | Walden |
Putnam County
Ulster County
| | |
| --- | --- |
| 12404 | Accord |
| 12409 | Bearsville, Shady |
| 12410 | Big Indian, Oliverea |
| 12411 | Bloomington |
| 12412 | Boiceville |
| 12416 | Chichester |
| 12515 | Clintondale |
| 12417 | Connelly |
| 12419 | Cottekill |
| 12420 | Cragsmoor |
| 12428 | Ellenville |
| 12429 | Esopus |
| 12525 | Gardiner |
| 12432 | Glasco |
| 12433 | Glenford |
| 12435 | Greenfield Park |
| 12440 | High Falls |
| 12528 | Highland |
| 12441 | Highmount |
| 12443 | Hurley |
| 12446 | Kerhonkson |
| 12402 | Kingston |
| 12401 | Kingston, Eddyville, Saint Remy |
| 12448 | Lake Hill |
| 12449 | Lake Katrine |
| 12453 | Malden On Hudson |
| 12542 | Marlboro |
| 12547 | Miton |
| 12548 | Modena |
| 12456 | Mount Marion |
| 12457 | Mount Tremper |
| 12458 | Napanoch |
| 12561 | New Paltz |
| 12461 | Olivebridge, Krumville |
| 12464 | Phoenicia |
| 12566 | Pine Bush |
| 12465 | Pine Hill |
| 12568 | Plattekill |
| 12466 | Port Ewen |
| 12471 | Rifton |
| 12472 | Rosendale |
| 12475 | Ruby |
| 12477 | Saugerties |
| 12480 | Shandaken |
| 12481 | Shokan |
| 12483 | Spring Glen |
| 12484 | Stone Ridge |
| 12486 | Tillson |
| 12487 | Ulster Park |
| 12588 | Walker Valley |
| 12589 | Wallkill |
| 12489 | Wawarsing |
| 12490 | West Camp |
| 12491 | West Hurley |
| 12493 | West Park |
| 12494 | West Shokan |
| 12495 | Willow |
| 12498 | Woodstock |